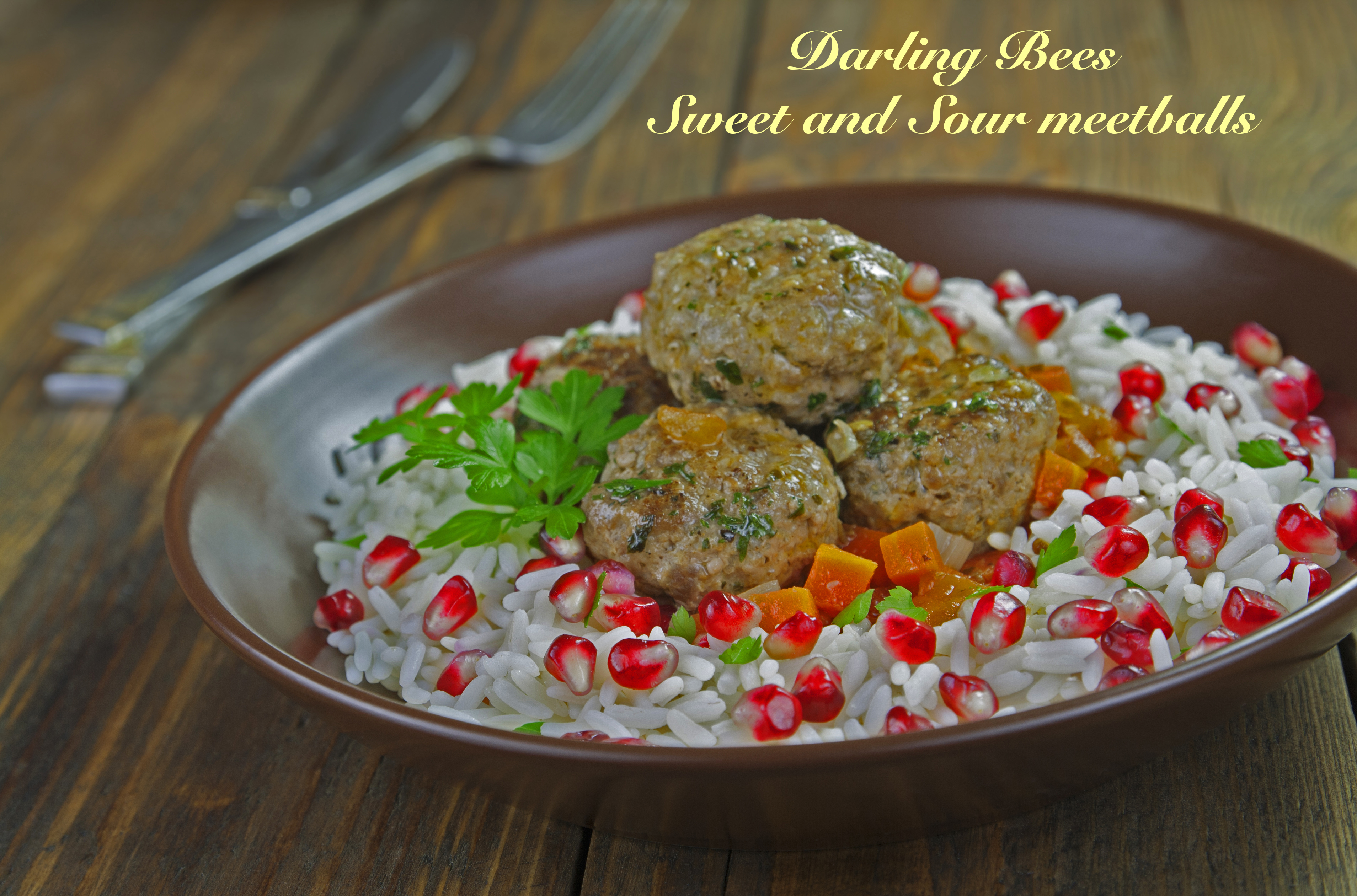 Sweet and Sour Meatballs
Sweet and Sour Meatballs
Now, I absolutely love to add a little sweetness to my food. But few years back I decided to switch from processed sugar to amber honey. The flavor of honey is unbelievable in any dish. But this recipe I am about to share goes especially well with this remarkable substance.
There are two ways to incorporate honey into this killer recipe. One way is to add it to the sweet and sour mixture and cook with the meatballs (don't worry, it will make sense in a little bit). And the second option is to add it in the very end, in the last 5 minutes of the process. The latter is much more natural and is my favorite. I love it because it lets the honey keep its beautiful flavor.
Its worth to mention that this meal is very hearty but also contains worlds healthiest ingredients. Every component of the dish is so nutritious that you will feel the bang in the first spoon. Pomegranate, walnuts, onions all are nutrient dense and antioxidant dense ingredients, unrivaled by any other foods.
Pomegranates is the most powerful antioxidant of all the fruits.  It contains high levels of flavonoids and polyphenols, potent antioxidants offering protection against heart disease and cancer. 
Walnuts contain several unique and powerful antioxidants that are available in only a few commonly eaten foods. Walnut also has the most essential neuroprotective compounds that not only supports brain health, but also reduces stress and helps maintain a healthy weight. 
Onions have phytochemicals that improves immunity and regulates blood sugar. 
And I don't even have to describe the health benefits of honey:)
I first learned this recipe when I was 12 years old. My grandma used to make it on holidays on the side of saffron steamed rice. We would all sit at a large table, with cousins, nieces and nephews to enjoy a hearty family meal. Although I love the old recipes that passes onto us from our parents and grandparents. One thing that I never got used to was time it took to make those recipes. I remember my grandma not leaving the kitchen for 4 hours to make this beautiful dish.
But to tell you the truth, I cannot spend more than 1 hour in the kitchen to save my life. So, now I make my own version of this ancient recipe. Its still mouthwatering, honestly, much healthier. I have been making this recipe for the last few years and its always been a hit. I hope you enjoy it as much as my family and guests.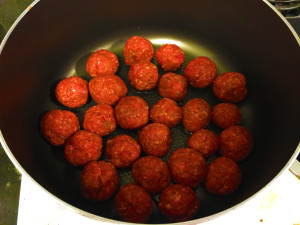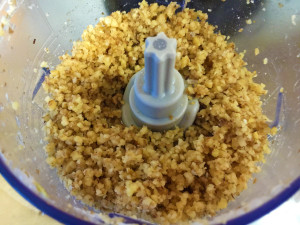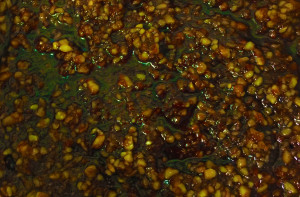 Ingredients:

Organic Ground Beef

1 Large Onion

1 cup of Walnuts

1/2 cup of Pomegranate Concentrate

2 tbsp of real organic Honey

1 cup of water

Spices: 1 tsp Turmeric, 1 tsp Cinnamon, 1/2 tsp Salt, dash of Pepper
Heat 1 tsp of olive oil in a large Dutch oven over medium heat.

Chop the onion in a food processors and cook for 10 minutes without giving it too much color.  Remove from heat until you make the meatballs.

To make the meatballs, in a separate bowl mix the meat with the spices. Its better to use your hands to mush it until everything is well combined.

Form the meat into 1-1/2" balls and place into the Dutch oven. (of course, you can make it whatever size you like)

Making sure not to overcrowd the pan, brown the meatballs for 5 minutes.

Add 1 cup of water and cook for 1 hour over medium heat. Make sure to stir every once in a while.

As the meatballs are cooking chop the walnuts in a food processor. You can make the walnuts as fine or as chunky as you want. I like them to be medium size not too chunky and not too fine.

In a separate bowl mix together chopped walnuts with the pomegranate concentrate. (At this stage you can add the honey to the mixture)

After the meatballs are cooked, add the walnut mixture and cook for another 20 minutes. Make sure to stir well every five minutes.

I like to add the honey at this stage. After walnut mixture has been cooking with the meatballs for 15 minutes, add honey and cook for the last 5 minutes.
You can serve this recipe with saffron rice like my grandmother used to do or you can make your own side dish. My favorite part is to garnish it with pomegranate seeds for beautiful color.